Cummins Technology
Cummins Spare Parts & Fleetguard Filters
It is important to ensure that your equipment continues performing at optimal levels while maintaining minimum downtime and maintenance costs. EMPL is committed to helping you achieve this goal. Together, we will make sure that your equipment remains productive for years to come.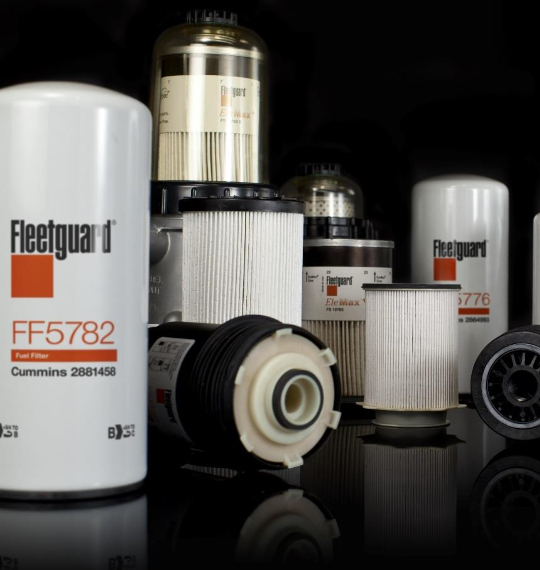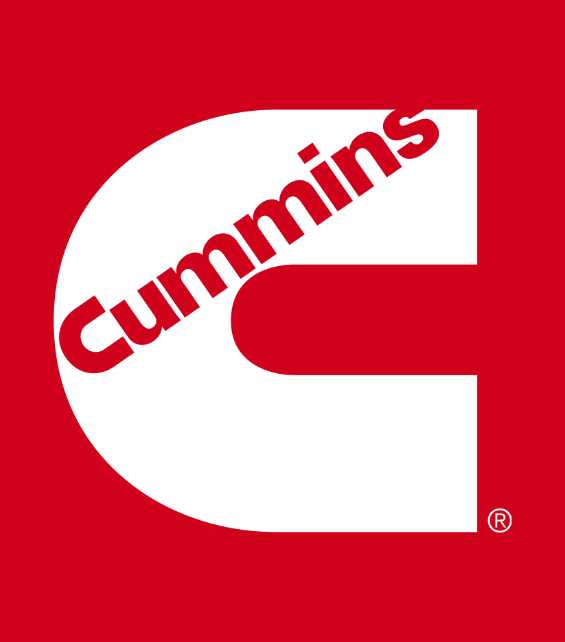 CUMMINS PRODUCTS
Our Products
CUMMINS TECHNOLOGY
Benefits of Using Cummins Genuine Products
Optimised performance
Today's engines are more sensitive to microscopic contamination and water due to higher injection pressures and tighter tolerances. Every Fleetguard product is developed and tested in conjunction with the base engine package to ensure optimal performance by enhancing combustion and power while minimizing engine wear.
Increased Uptime
Higher power density, changes in oil formulations and exhaust gases cause higher production of soot and sludge in oil which increases engine wear. We provide the best technology for maximum filtration efficiency, minimal flow restriction, extended service intervals and optimal filter life.
Enhanced Fuel Economy
Fleetguard products maximize fuel efficiency by removing smallest contaminants; maintaining appropriate coolant flow rates, enhancing fuel lubricity, and lowering soot by 40% over the service interval. Our lightweight and smaller products, like our User-Friendly Filters, reduce fuel costs during transport.
Environmental Safety
Fleetguard products support customers in meeting global emission regulation standards by lowering exhaust emissions, extending service intervals and reducing hazardous waste.
Lower Operating Costs
When engine systems are properly maintained with Fleetguard products for normal and extended
service intervals, overall operating costs decrease, including acquisition, installation and removal, inventory, transaction and disposal costs.
For over 100 years, Cummins has been the industry's #1 choice for new diesel engines, as well as the parts used to keep them operating reliably and efficiently for decades. The Genuine Cummins parts that you buy from a Cummins distributor or authorized dealer are built to our exact standards, meeting or exceeding original specifications on your Cummins engine.
Today non-genuine parts suppliers develop parts that they think will fit your Cummins engine. While the initial savings can be enticing, oftentimes there are differences compared to the Genuine Cummins part that you may or may not be able to see with the naked eye. Your genuine part will perform the same or better than the original.
With Cummins, you can get both your propulsion engines and your auxiliary power from a single, reliable source. Your crew can use one set of diagnostic tools on all your engines. Any and every type of maintenance or service question can be answered by calling EMPL, where our Cummins experts are available to lend assistance 24/7. It's the complete package, one you can trust.
The Cummins R&D team performed rigorous testing on non-genuine parts compared to Genuine Cummins parts. Out of the total 278* non-genuine parts tested, not a single component met Cummins specifications.
*Additional testing was recently completed that includes seals and gaskets analysis and is reflected in the revised quantity tested. Due to the recent testing, the attached brochure does not include this new information.
Many failed on visual inspection. Some failed because the metal was either too soft (leading to early wear) or brittle (potential for cracking and downstream failure to other parts). While the parts tested failed for different reasons, the conclusion was simple: the non-genuine parts were simply not reliable.
Both the differences that you can see and those you can't, could cost you over time.
• Cost to prematurely replace parts or perform early overhauls
• Cost of additional fuel consumption
• Lost revenue from equipment downtime
• Costs related to inadequate service support
• Unwarranted failure cost
Simply put, Genuine Cummins parts and our service support network can help lower your Total Cost of Operation (TCO) and increase profitability of your equipment. When it comes to productivity, efficiency, uptime and profitability, there is a genuine difference. The proof is in the test results. Non-genuine parts simply can't live up to the standards of Genuine Cummins parts. To get the most out of your engine and equipment, always specify Genuine Cummins parts. We earn your business by helping you earn more money.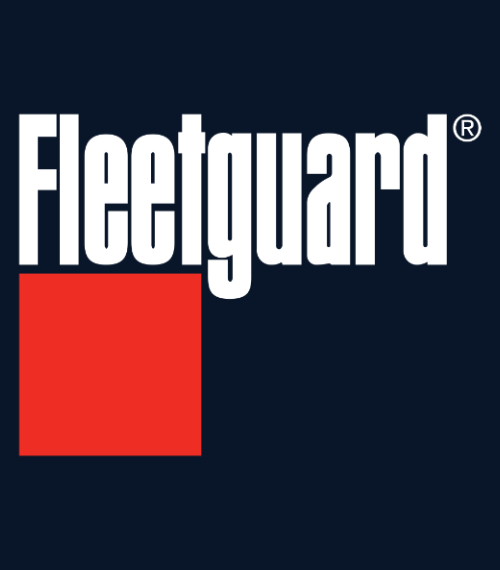 Global fuel analysis shows that fuel contamination levels have doubled over the past few years. The average gallon (3.8 liters) of fuel can contain over 18 million potentially harmful particles. Bad fuel leads to plugged filters, causing a host of problems for your engine. Real-world testing that simulates engine vibration shows how previously captured particles are released into the downstream fuel supply.
· Greater protection against dirty fuel than competitive options by delivering fuel that meets FIE manufacturers suggested cleanliness levels.
· Fleetguard filters are field tested all over the world to meet the toughest industry and internal standards.
· Manufactured since 1958, Fleetguard filters are Cummins owned and Cummins inspired.
· We are Cummins and we know engines!
ABOUT STAMFORD
Stamford Alternators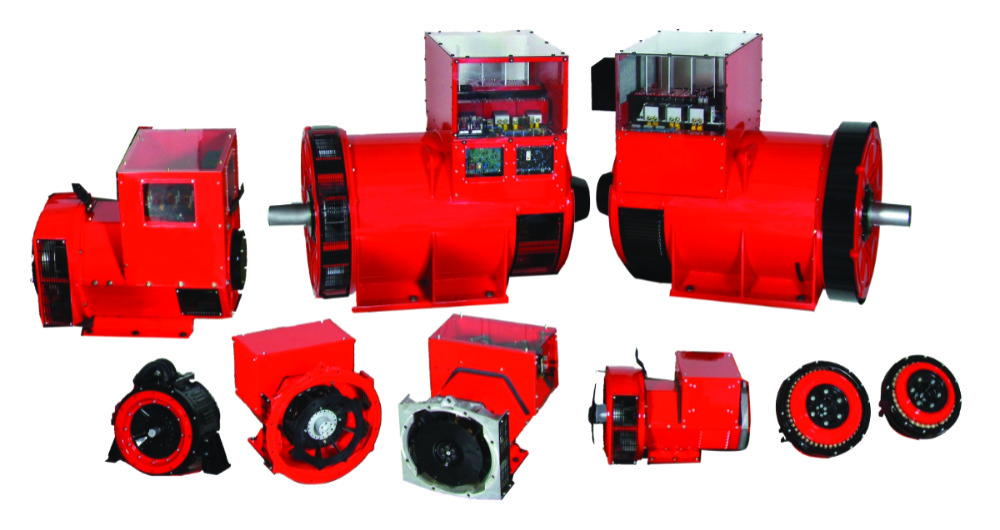 80 years on and NEWAGE® is regenerated to serve today's market needs.The NEWAGE® alternator range offers the low voltage, simple solution for a range of applications, utilising renowned STAMFORD® and AvK® quality and service standards.
Built to market-driven specification, NEWAGE® delivers compact, market leading alternators made in Europe and delivered to competitive lead times. Every NEWAGE® alternator comes equipped with a 3 phase sensing Digital AVR® as standard and the ability to sustain a 3X short-circuit without the need for excitation enhancement options.
Utilising wire-wound technology and with an output extending from 7.5 to 5,000kVA, genuine STAMFORD® alternators are designed for delivering superior efficiencies in marine, oil and gas auxiliary, UPS, telecoms, CHP, construction and other continuous or standby power applications.
STAMFORD® alternators are available with a choice of SAE adaptors to ensure easy coupling to a wide range of prime movers. All STAMFORD® S-Range is fitted with CoreCooling™ Technology.
NEWAGE® | STAMFORD® | AvK® alternators are supported around the world by global authorised parts dealers who can supply genuine parts for NEWAGE®, STAMFORD® or AvK® alternators.
With a robust bar wound configuration, AvK® alternators are robustly engineered products up to 11,200kVA, specifically designed to meet the challenges of the most arduous applications and environments – be it in extraction of oil and gas, coal and minerals, critical marine power to tankers and container vessels.
Our extensive experience and knowledge gathered from a large number of diverse alternator installations worldwide provides expertise in offering integrated design solutions that helps our customers compete more successfully throughout the world.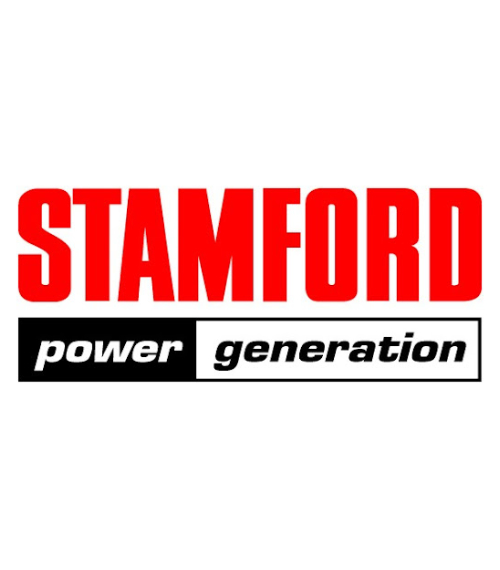 Spare Parts